Professionally Trained Expressive Arts Facilitators
We are expressive arts professionals who have earned a Masters or PhD and professional certifications from the Expressive Arts Institute of San Diego.
We'd love to meet you!
Warmly,
Members of the Alumni Association, Professional Level
For a full list of our graduates, follow this link.
Expressive Arts Therapist, Institute Co-Director
Expressive Arts Institute
Point Loma, San Diego, CA
Wes Chester is a musician, poet, artist and author, who has worked in the mental health field since 1996. He earned his Master's Degree at the European Graduate School, where he completed his CAGS in 2007, and is currently pursuing a Ph.D. Wes is director of the Expressive Arts Institute and teaches at the European Graduate School, in addition to private practice therapy and coaching. Wes specializes in healing the aesthetic relationship to nature, and is a supportive and caring facilitator. Wes is an expressive arts therapist and trained sexual health educator and sex-positive therapist, working with individuals, couples and groups to help heal trauma, alleviate anxiety and depression and enrich quality of life and relationship with the natural world. To read more about Wes, click here.
Multi-media artist, Expressive Arts Therapist
TheDancingCanvas.com
Solana Beach, CA
Natalie offers private Expressive Arts Therapy services and community-based workshops for children, teens and adults facing a variety of emotional and life challenges. Natalie holds a Master's degree in Marriage and Family Therapy and a post-graduate professional diploma in Expressive Arts Therapy from the Expressive Arts Institute. Natalie has facilitated Expressive Arts groups and individual sessions within various San Diego organizations including: Elementary schools in City Heights, UCSD Eating Disorder Center For Treatment and Research, Braille Institute of America, PainCare of San Diego, The Patrician, San Diego Family Mediation Center, Amputees in Motion, Hospice By The Sea, Gift of Hospice, Elizabeth Hospice and in private practice. Natalie is a warm, compassionate and skilled facilitator who brings her love of art, nature and authentic human connection to all her aesthetic encounters.
Expressive Arts Therapist and Counselor
San Diego Playback Theatre
San Diego, CA
Francine has a long history of helping clients create positive change, first through fitness, dance, and yoga and now with Expressive Arts Therapy. She offers an emphasis on drama and movement related expressive arts as Artistic Director of Minstrels of Story Playback Theatre. Additionally, she offers intermodal expressive arts sessions at Center for Discovery, an eating disorder IOP, Crosby Center for substance abuse recovery, the Golden Door Resort clientele, and for private clients in her Kearny Mesa home studio. She's also worked at VVSD, Zamorano School of Performing Arts, Harmony Grove Treatment Program. Francine earned her Masters in Expressive Arts Therapy and Counseling. She appreciates how Expressive Arts provides people with access to their imagination, the deep satisfaction of creative expression, and restores the ability to be playful, all of which are vital for a meaningful life.
Elizabeth Jacobowitz,
MA, CACMT
Expressive Arts Therapist, Coach, & Educator
Embodiment Arts
Hillcrest, San Diego, CA
Elizabeth loves how making art is not only enriching, but provides essential guideposts and direction in navigating the mountains and valleys of the terrain of life. She works with individuals and groups, children and adults in private practice at Embodiment Arts. Elizabeth also teaches classes using expressive arts based learning at the International Professional School of Bodywork and the International College of Holistic Studies. Elizabeth holds her Masters in Expressive Arts Therapy with a concentration in Coaching & Education. She has worked with organizations including Shakti Rising, Survivors of Torture, International, Veterans Village of San Diego, and San Diego Youth Services. Connecting to the wisdom in our own bodies is the basis for all of her practices. To read more about Elizabeth, click here.
Expressive Arts Therapist, Ceremonialist, and Artist
Yellowbird
North Park, San Diego, CA & virtual services
Sarah Karpicus Violet, MA is co-founder of Yellowbird. She believes in creativity, art making, and cultivating the sacred in our daily lives. Sarah carries the wisdom from her path with the intention to illuminate, to express, to believe, to love, to weave, to listen and honor, to restore the feminine ways of being, and to hold sanctified, safe places. She partners with our natural environment and the imaginal realm to connect with wonder, beauty through creative expression and ritual. Whether co-creating a Bridal Blessing or playing with embodiment through the arts, it is all with the intention of curating wholeness in our every day lives. Sarah has been blessed with may guides, and her work rests on the shoulders of her teachers, mentors, natural allies, and 11 years of experience.
Margaret Rebecca Lillywhite, LCSW, BFA
Expressive Arts Therapist, Facilitator, Educator & Artist
McAlister Institute
Greater San Diego Area
Margaret Rebecca is an Expressive Arts Institute graduate and full time expressive arts therapist. As Therapeutic Arts Director at McAlister Institute and founder of the Expressive Arts Therapy Program, she facilitates a variety of groups with teens, men and women who have co-occurring challenges. She also supervises expressive arts therapy and clinical interns. In addition to her expressive arts training, Margaret Rebecca is a LCSW licensed in 3 states and has been certified in Psychodrama, Sociometry and Group Psychotherapy since 1992. She holds BFA degrees in Fine Arts and Theater. Rebecca loves to guide others in the imaginal realm, trusting in the unknown, playing, inventing, discovering surprises and experiencing insights that emerge through expressive empowerment, creativity and spontaneity.
Expressive Arts Sex Coach
Michele Lyons
San Diego, CA
Michele combines her Expressive Arts training with Sex Coaching to become San Diego's first Expressive Arts Sex Coach! Utilizing the arts, she guides her clients to discover their authentic sexual expression. Michele works with individuals and couples in her private practice in San Diego. She also offers workshops in the greater San Diego area. She has facilitated Expressive
Arts groups for homeless veterans in recovery from chemical dependency, with inmates in Donovan Correctional Facility, and incorporated in the arts in her curriculum as a public school teacher. Michele believes that finding one's full sexual expression can bring vitality, passion, fun, intimacy, confidence, excitement, as well as a sense of well-being to her clients.
Expressive Arts Therapist, Dancer, Actress, & Teaching Artist
Yellowbird
North Park & Point Loma, San Diego, CA
Erika has been involved in the arts education field for 20 years. She has taught dance and theatre for numerous San Diego organizations including The Old Globe, Malashock Dance, A Reason to Survive (ARTS), San Diego Junior Theatre, Eveoke Dance Theatre, Arts for Learning San Diego, Shakti Rising, and the SDUSD VAPA Department. Erika currently works at The Monarch School, serving K-12 youth impacted by homelessness. In addition, she is the co-founder of Yellowbird Expressive Arts, an organization dedicated to individual and community expression and transformation through the intermodal arts. Erika earned her Master's Degree in Expressive Arts Therapy from the European Graduate School in Switzerland and The Expressive Arts Institute. She is a specialist working with clients and students with trauma. Expressive Arts is important to Erika because it returns us home again and again to an embodied awareness, a connection to the rich resources of the imagination, and to an evolving sense of who we are and who we can be.
Tish McAllise Sjoberg, MA, CAGS
Expressive Arts Therapist, Coach & Consultant
Expressive Arts @ 32nd & Thorn
North Park, San Diego, CA

At her Expressive Arts Studio in the North Park area of San Diego, Tish works with individuals, couples and families in private practice. She also facilitates workshops and groups to help people take a vacation from their daily life or deal with daily and major life issues like stress, anxiety, divorce, death, burnout, illness, trauma, relationships and parenting challenges. In addition, Tish does contract work as an Expressive Arts Therapist serving: at-risk youth and adults; grieving, dying, and hospice staff; adults with developmental and physical disabilities; elementary, middle and high school classrooms using the arts to build community, reduce anxiety and support social emotional curriculum; staff tram building; and using the arts for adjunct therapy with homeless, addictions and eating disorders. She is an art maker and usually has a 365 day art project going where she makes art daily. Tish love helping people find their creative confidence.
Expressive Arts Program Leader
TRACE and Artjoyment
Current Student at Expressive Arts Insitute of San Diego
North County San Diego, CA
Joy Raab holds a masters degree in art education from Boston University. Her thesis work focused on art for the blind and visually impaired. Joy has several years of experience as an activity director and now works independently designing creative and cognitively stimulating programs for seniors with dementia. Joy also volunteers at Veterans Village San Diego (VVSD) in the expressive arts program. Starting fall 2018, she will begin working for TRACE in the San Diego Unified School District as their expressive arts coordinator. Joy is currently enrolled in the Expressive Arts Institute's and expects to earn her professional diploma in the spring of 2019. She strongly believes the expressive arts help people of all abilities find and develop their creative voice. Joy Raab's freelance art work can be viewed at www.joyraab.com.
Expressive Arts Therapist
Pain Care of San Diego, A Medical Corporation
San Diego, CA
Saedeh Bani Rahimi is a painter, art teacher, and Expressive Arts therapist. She holds an MA in Expressive Arts Therapy from the San Diego Expressive Arts Institute. The status of women in society has always been a major theme in her life, and continues to inspire her painting. She has helped immigrant women experience awakening in their lives by facilitating Expressive Arts workshops. Saedeh has facilitated groups for various organizations, such as the Iranian American Center, Braille Institute, and pain care clinic. She is currently offering community art workshops at the Expressive Arts Institute and Expressive Arts at 32nd & Thorn. She is committed to delivering her voice to be heard as a woman, artist, therapist, and help others in need of speaking out for freedom.
Expressive Arts Therapist
Vetrans Village of San Diego
San Diego, CA
Ofra's passion is play with the arts as highway to wellness and recovery. The European Graduate School, where she received an Expressive Arts Therapist MA and the Expressive Arts Institute in San Diego endowed her with unique, effective and methodical ways to put this passion into practice. She worked for 25 years as an artist and art educator with children and teens, thus she experienced first hand the beneficial results of using the arts as agency of change and well-being. As an Expressive Arts Therapist, Ofra has practiced mainly in rehabilitation facilities with homeless and addiction patients. In addition, she works in private practice applying the arts as guides on the way to wellness with teens and adults. Ofra is a visual artist, however she uses all the arts as agency of recovery in her practice.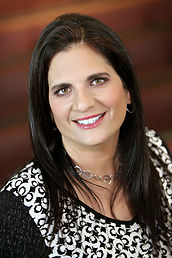 Expressive Arts Therapist, HealthRHYTHMS Drumming Facilitator
Galit Gigi
Carmel Valley & Del Mar, CA
Galit Shezifi Gigi was born and raised in Israel. She has been practicing in the mental health field for 20 years. Her work experience includes therapeutic interventions with individuals of all ages, and socio-economic backgrounds. Her current focus is on helping women and children navigate life transitions and personal growth. Additionally, she has been helping individuals experiencing mental illness, children with special needs, the LGBT community, and the bereaved. Galit is currently facilitating expressive arts and HealthRHYTHMS drumming workshops at mental health agencies and schools throughout San Diego. As an Expressive Arts Therapist, Galit works with her clients on creating an environment where they can express their innermost feelings and thoughts verbally and nonverbally. Each session is geared toward a client's personal growth.
Expressive Arts Therapist
Elizabeth Tobias, Expressive Arts Therapist
San Diego, La Jolla, & Los Angeles, CA
Elizabeth Tobias is an Expressive Arts Therapist and K-12 Arts Educator who specializes in creating customized Expressive Arts Therapy Programs for schools. Elizabeth facilitates group and individual sessions that help support students in finding their unique talents, achieving their educational goals, creative problem solving and managing stress. She helps to nurture a safe, inclusive and creative school environment for all students. As an artist and activist, Elizabeth creates workshops, public events and immersive works of art that address timely humanitarian issues. Her multi-media art projects foster inclusiveness and diversity, provoke constructive dialogue and promote peace and progress. In 2014, Elizabeth was awarded a Learning Innovation Fellowship from The National Science Foundation. In 2010, earned a Durfee ARC Grant for The Cupcake Project, which was featured at The Carpenter Center at Harvard University. She has worked with organizations including Vista Hill Parent Care, La Jolla Elementary School, La Jolla High School, Girl Up, and The Los Angeles Gay and Lesbian Center. She holds an MA in Spiritual Psychology. To read more about Elizabeth, click here.
Pamela Underwood, MA, BFA
Expressive Arts Therapist, Facilitator, Educator & Artist
Pamela Underwood Expressive Arts Studios
Poway, CA & Austin, Texas
Pamela has been in private practice, leading expressive arts groups and retreats since 1994. With a masters in Expressive Arts Therapy, Pamela's work is art based, body centered and dedicated to participants' personal transformation. Pamela's offerings include private sessions and her signature retreat Bodywriting Retreats for Women established 1994 and The Image Quest Sojourn course, mixed media visual journaling since 2004. To find out more about Pamela, click here.